Saint Joseph's Plumbing. Residential and Commercial Plumbing Service, Repair, Remodel & New Construction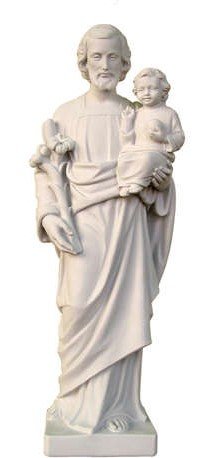 Looking for a reliable plumber in the Spokane area? Have you been struggling with your plumbing system? Reliable, competent and affordable help is just a call away. Locally-owned and operated Saint Joseph's Plumbing can take care of all your residential and commercial plumbing maintenance and repair needs. We also offer expert system construction and plumbing remodeling services. Certainly, with 20+ years' experience, you can't ask for better results or customer service than Saint Joseph's Plumbing. And we are affordable, too! We serve Spokane, WA and North Idaho.
Not Your Typical Plumber
Residential and commercial plumbing systems require regular maintenance, repair, and occasional replacement in order to keep operating properly. Certainly, St. Joseph's Plumbing offers all these services and more. Our highly experienced plumbers work to complete jobs fast and efficiently, while always trying to keep your satisfaction and best interests in mind. We pride ourselves in your word of mouth!
We offer:
Water Heater Installation
Water Leak Repair
Shower Valve Replacement
Garbage Disposal Maintenance and Replacement
Kitchen & Bathroom Plumbing
Tub, Sink, and Faucet Maintenance, Repair, and Replacement
Clogged Drain Assistance
Pipe Breaks Repair
Salt Free Water Conditioning
Water Softening
Toilet Repair and Replacement
Complete Bath and Kitchen Remodels
Adding an extra Bath in basement
Affordable and Reliable Plumbing Specialists
We focus on offering residential and commercial plumbing services that are reliable and affordable. As such, our Plumbers always provide estimates prior to beginning a big project. Also, we will never try to sell you unnecessary items. Additionally, we will walk you through the estimate. Thus, you'll know upfront what to expect before the work is started. Plus, there are never any hidden fees or last-minute surprises with St. Joseph's Plumbing.
About Us
Wayne has been in the Plumbing industry for well over twenty years. While working in all phases of the trade, he specializes in challenging service and repair. Wayne prides himself in doing complete bathroom and kitchen remodels as well as new construction.
We offer Military and Senior discounts!


Licensed! Bonded! Insured!
WA ST Reg 3
License# STJOSJH899L8